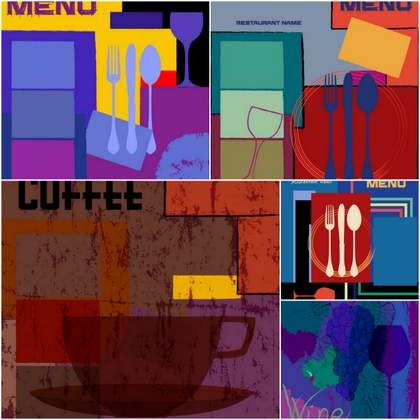 Five retro menu posters vector material
Retro, restaurant, menu, menu, posters, silhouette, knives, forks, spoons, wine glasses, coffee mugs, wear, vector material
File Type:  EPS &  JPEG Format
File SIZE: 25.5M
License: Creative Commons Attribution 3.0 This image is a scalable vectorillustration and can be scaled to any size without loss of resolution. This image will download as a .eps or ai file. You will need a vector editor to use this file (such as Adobe Illustrator or CorelDRAW).
Tags: 2013, Bagua, Card, cards, China Wind, ink marks, line, Pattern, Retro, Shading, silhouette, snake, splashes, Tai Chi, vector material, worn, Year of the Snake